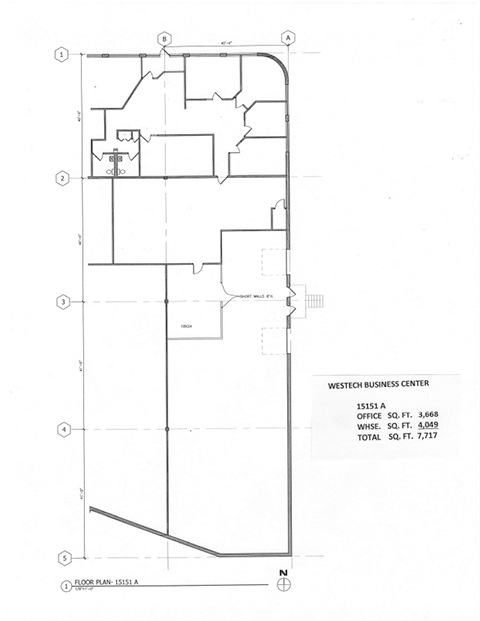 3,668 Sq Ft Office / 4,049 Sq Ft Showroom/Production/Warehouse for Rent
This end cap space offers a generous window line. There is a pleasant landscaped walkway to the entrance with a cheerful reception area with ample windows and a decorative, raised ceiling design. There are private offices, a breakroom/meeting room, and a conference room as well. The office also features an area that is perfect for cubicles, etc., or for product displays. It has a 10' ceiling height which gives it an open, airy feeling. The Showroom/Production/Warehouse space has two private docks with 8 X 10 doors, heavy-duty dock levelers and an electric opener. The space is well lit and the ceiling and walls are painted bright white. There is also a separate walled area that is ideal for a special purpose needs such as certain types of assembly, etc..
Comcast regular Internet service or high speed fiber optic service and Century Link Internet service are on-site. Energy saving T8 lighting through-out our facility.